EPIDERMINA®
NOURISH AND PROTECT YOUR SKIN
Actively nourishes and protects your skin with a powerful restorative effect, while maintaining the integrity of the skin barrier. Ideal for sensitive, dry skin.
HIDRAMINA®
THE ULTIMATE MOISTURIZING ACTIVE INGREDIENT
Active ingredient that ensures the perfect hydration keeping the turgidity of a well-cared skin. It balances the water level of the skin with a semipermeable membrane that prevents the loss of transepidermal water.
ELASTFORM
Revitalizes the skin and eliminates fine lines. Its elaborated formula allows rapid epithelization and promotes cell proliferation in areas of the skin subject to great wear, such as eye contour.​
PHYTOMARINE AEGIS
DOUBLE ACTION ANTI-POLLUTION SHIELD
Marine and vegetal origin active ingredient that incorporates the bioactives to provide an excellent moisturizing properties, reducing cellular damage and improving the keranotinocytes binding. Moreover, inhibits the proinflammatory mediators released due to the contact of polluting substances with our skin.
PHYTOMARINE DETOX
Marine origin active ingredient designed to repair even the most damaged skins due to its excellent moisturizing ability and to reduce inflammation. In its composition we find a wide gamma of proteins with different molecular sizes that allows it to act in all skin layers.
PHYTOCHEM® SEBUM SP
Active ingredient with keratolytic, bactericidal, seborgulatory and anti-inflammatory properties. Ideal for skins with tendency to the accused formation of sebum.​
PHYTOCHEM® DES
Dual action despigmenting active ingredient. Lightening complex formed by several natural bioactive agents that act at several levels: depigmenting, activation of collagen synthesis, moisturizing, antioxidant and anti-inflammatory.
SNAKE HA
The best active ingredient to prevent and eliminate expression lines. Anti-wrinkle complex to provide both immediate and long-lasting effect.
CONCENTRADO DE CARACOL CH-SP
Active ingredient especially indicated to regenerate and to soften the skin. It gives calming effect and is very useful its application to the skin that has been exposed to alterations such as wounds, burns, UV radiation, stretch marks, etc. Great moisturizing power.
FACE MASKS 
MOISTURIZE AND NOURISH YOUR SKIN
This face masks enhance skin conditions by increasing their quality, and balance the hydration, nutrition, flexibility, vitality and texture of the dermis.
They are composed of a 100% viscose fabric with a certain weight and thickness and resistant to a certain tension after impregnating itself with a plant complex.
​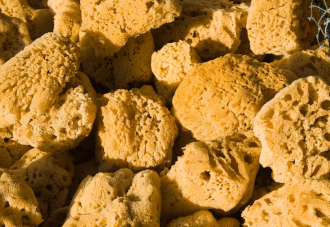 ACTIVEN®
Capable of neutralizing the undesired enzymatic effects of the emulsifiers and surfactants. Bioenergant that leaves the skin clear and fresh while releasing the active slowly.
​
ACIDO HIALURONICO CH
ACIDO HIALURONICO CH is a solution of hyaluronic acid powder in water. It provides a powerful moisturizing effect of the skin on its superficial layers.
DINAMICEL SP
An Active Cosmetic that acts inside epithelial cells. Increases the regenerative capacity of the epithelium and healing power.
ELASTINA MARINA
Active Marine sourced product, obtained by moderate enzymatic hydrolysis of connective tissues, rich in native elastin.
ELASTODERMA
Active Cosmetic formed by soluble oligomeric fractions from the enzymatic hydrolysis of elastin, greatly increasing its absorption through the epidermal layers, which promote its function.
EUDERMINA VITA
Emollient, sebum regulator, especially suitable for children's products and dry skin in emulsions, oils and lipid gels. It assists in the restoration of the lipid barrier.
LIPODERM
Active Oily ingredients with great penetration capacity. Total skin absorption without leaving fatty residues on the surface.
LISADERM A.H.A.
This product prevents the formation of comedones by decreasing the cohesion of keratinocytes in the hair follicle and promotes the synthesis of dermal biomolecules (glucosaminoglycans) with the consequent reduction or even complete disappearance of shallow wrinkles.
PLACENTA VEGETAL C SP
Complex formed by amino peptides that come from the embryonic tissue of soybeans. It stimulates cell regeneration, as well as giving an extra contribution of hydration and nutrition.
PROGENON SP
Hydrolyzed native collagen, free of high molecular weight polypeptides, proven biological action capable of conferring elasticity and hydration of the skin and improves the characteristics of anionic surfactants.